Obergrombach
Jens Skibbe, Local Representative, invites you to Obergrombach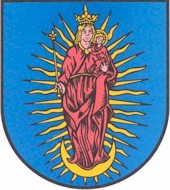 "Obergrombach is located about one hour south of Bruchsal, almost half an hour from the Untergrombach train station, from where you can reach the town the easiest. Sloping slowly, the street leads upwards through a narrow pass of wild roses, hazel shrubs, blackberries and other bushes. . .". Today this might sound rather antiquated, having been written 120 years ago, but it still describes Obergrombach – a charmingly secluded, romantic town surrounded by gorgeous natural landscapes making it a loveable and livable town.

If you want to visit the Obergrombach Schlosskapelle (Palace Chapel) you must go through the Town Hall Passage and then Archway which leads to the Marktplatz (Market Place). Crossing the Market Place, you will arrive at the the Schlosskapelle (Palace Chapel) at the Grombach Spring. The Chapel's frescos from the 1460's provide a wonderful insight into the town's cultural history and the religious world of the late Middle Ages.

Obergrombach has been able to call itself a town since 1337.
The Palace complex has been towering above Obergrombach for around 800 years. Its visible remains, as well as preserved parts of the city wall, date back to the 15th century. From 1313 to 1803, the Prince-Bishops of Speyer were the landlords of the old castle and of the new Palace built in the 18th century.

Passing lovingly restored timbered houses you are led through the Burgstrasse, along the Helmsheimer Strasse to the St. Martin Pfarrkirche (Parish Church). Built in neo-Gothic style, it has been the successor of the Schlosskapelle (Palace Chapel) since 1844, because the Palace chapel had become too small.
A roadside cross, at the Helmsheimer Strasse (its chronogram refers to 1783) is a reminder of past difficult times the people of Obergrombach had to endure.

Every two years, the old part of Obergrombach represents the scenery for the "Obergrombacher Burgfest (Obergrombach Medieval Palace Festival)", which is famous far beyond the town's borders.